ARC Indices Estimates for October 2023
02 November 2023, Daniel Hurdley
October was another difficult month for investors with most financial markets flat or down.
The "Magnificent Seven" that had powered gains in the first half of the year continued to slide back while the 10 year US Treasury bond yield hit 5% during the month, a yield not seen since 2007.
Falling bond prices caused pain for cautious investors, though there was some relief as gold rose sharply over the month, fueled in part by the rising geo-political fears surrounding the conflict between Hamas and Israel.
As a result all risk categories and currencies of the ARC Indices are down for the month, and over the year, Sterling based investors have seen all their earlier gains eliminated.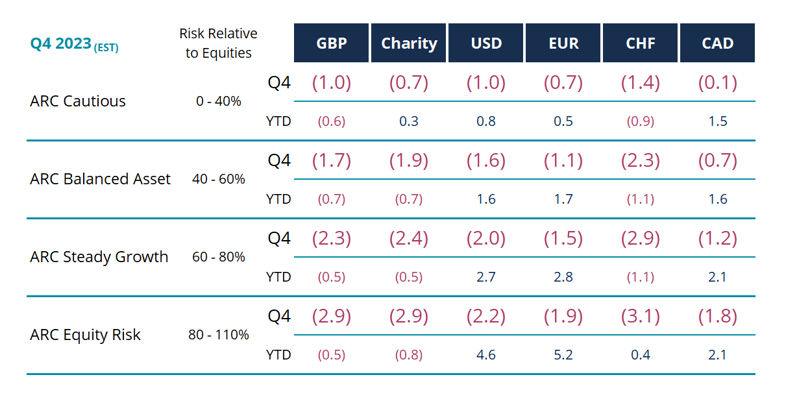 Sign up to receive the ARC Indices
Our clients reach their goals with us by their side. Why wait?