ARC Indices Estimates for July 2023
03 August 2023, Daniel Hurdley
With confidence rising that most economies have reached or passed peak inflation and the end is in sight for the monetary policy tightening process, equity markets continued to claw back losses in July as investor sentiment improved.
Over the month, value stocks outperformed growth stocks, and emerging markets outperformed developed markets in a change to the trend for the year so far.
The picture was more mixed in bond markets as 10 year yields rose on US Treasuries whilst falling back in UK Gilts.
Overall July is expected to be a positive month across all currencies and risk categories of the ARC Indices.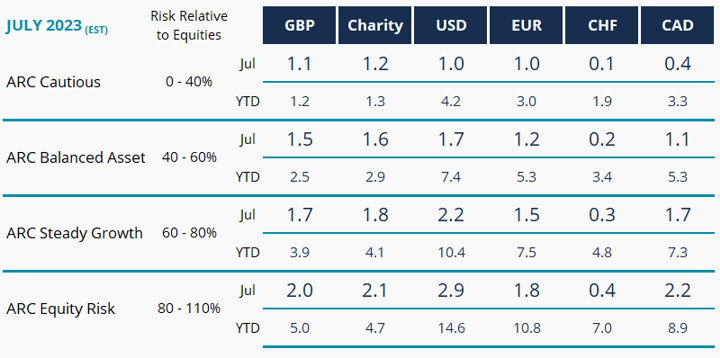 Sign up to receive the ARC Indices
Our clients reach their goals with us by their side. Why wait?